Top of Mind with Julie Rose
Each week we take a potentially divisive topic and go searching for perspectives on it that help us feel more empathy, more hope, and maybe a little challenged. We're not trying to change your mind. We just think in a world that's so divided, there's power in thinking deeply about why we see things the way we do. We believe it can help us become better citizens, more effective advocates, and kinder neighbors. Hosted by award-winning journalist Julie Rose, the Top of Mind podcast is a production of BYUradio.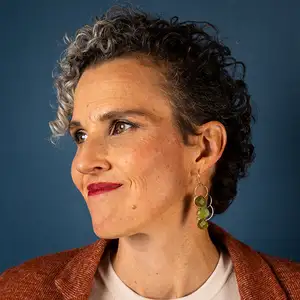 show host
Julie Rose
Julie Rose is a seasoned broadcast journalist and interviewer. Over the course of her broadcast career in both Utah and North Carolina, Rose produced spots and feature news stories for NPR's Morning Edition and All Things Considered. Leading up to her time at BYUradio, she worked as a regional reporter for political, social, and economic stories in North and South Carolina at WFAE Public Radio, Charlotte. She's a recipient of two National Edward R. Murrow Awards for radio writing and is also the winner of multiple regional Edward R. Murrow Awards for continuing coverage, hard news reporting, writing, use of sound, features, and other categories. In addition, she recently won a Gracie Award. Julie Rose is the host of Top of Mind on BYUradio.